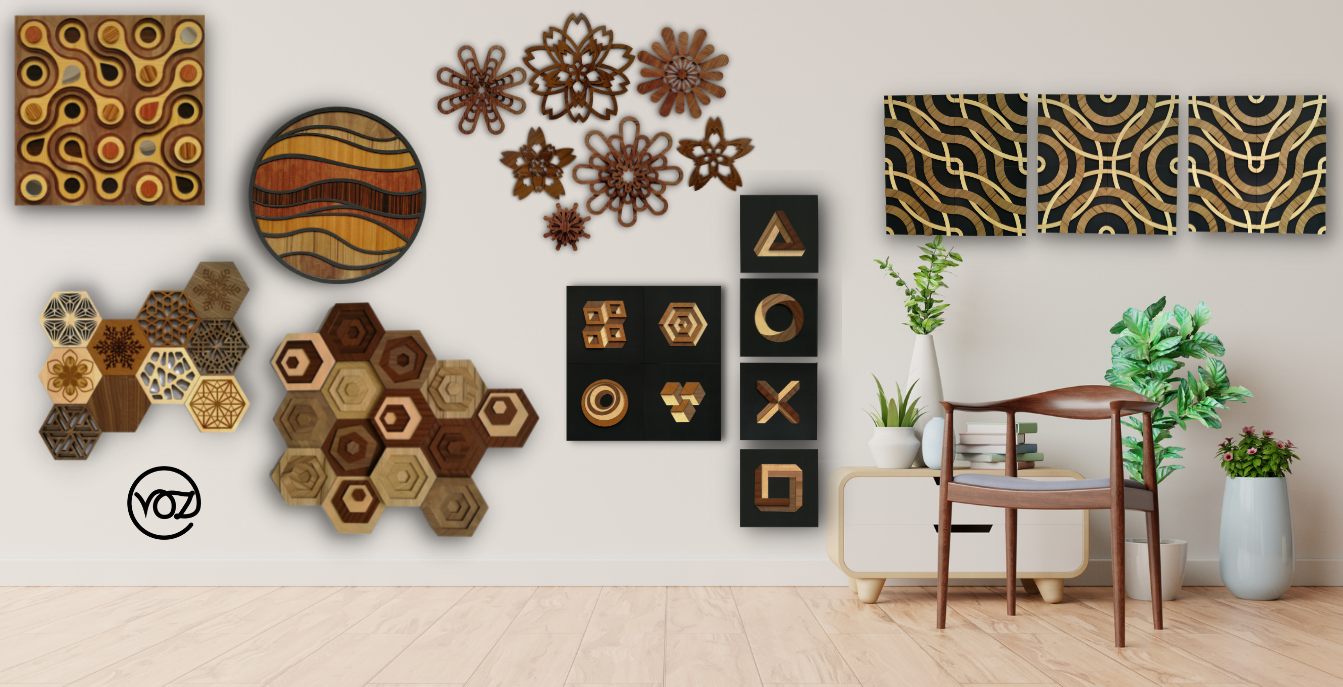 VOODZ Wall Décor
What could be the next best thing that you can use to decorate your empty wall space? If you too, appreciate natural wood and like the feels of real wood touching, then VOODZ Wall Decor is the best choice you should not miss while decorating your home.
VOODZ Wall Décor is unique in wood characters. The designing concept is to show the best of every wood grain character. Every piece of VOODZ Wall Décor is hand crafted by our team using the experiences in wood veneering, laser engraving and wood craft makings.
For some of the small sizes VOODZ Wall Décor items, you may choose to stick on wall with double-sided mounting tapes or bonding adhesives. For those larger or heavier pieces, we will attach the back with necessary hanging accessory.